We've gone over how to host an office-friendly Halloween party, including how to set the right tone plus some suggestions for activities. Now it's time for the best part of office-friendly Halloween (or any Halloween, really)—costumes, decor, and treats!
Office-Friendly Costumes ?‍?
Halloween is that magical day of the year where you can look at the person in the car next to you during your morning commute and see Harry Potter in the driver's seat. Or maybe you'll catch a glimpse of a vampire running to catch the morning bus.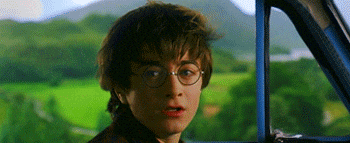 This also poses the greatest difficulty for the office Halloween party. You need something office-friendly, easy to put together when you roll out of bed, and commute-friendly.
Here are some of our favourite work-appropriate Halloween costume ideas:
Go ahead and share with your colleagues if they're looking for a little inspiration!
Did you know that you can add a Special Event Date to your company calendar in Time-Off™? This is the perfect way to let your employees know about your Halloween celebrations and other office events. You can even decide if you want to allow time off requests during the event.
Turn Up the Halloween in Your Workspace ?
It's the only time of year when it's appropriate for cobwebs, spiders, and pumpkins to take over the office, so get into it!
Turn pumpkin carving into seasonally-appropriate decor. Or, how about hosting a craft hour over lunch to make homemade decorations?
Organize your office decorating by department or leave it up to employees to decorate their workspaces. Ultra-competitive office? Turn it into a contest.
Once you're all decked out, you'll have the perfect photo backdrop for your office Halloween party. Get ready for tons of photo ops for you and your costumed colleagues!
More Important Than Tricks…Treats! ?
The question is not should you have treats at your Halloween party, but what's the best way to provide treats? Department-to-department trick-or-treating stations? Lunchtime potluck? BYOT (the treat equivalent of BYOB)?
Trick-or-Treat Stations
Ask each department to contribute treats and set a time for office trick-or-treating. This is a great way for people to interact with departments and co-workers they may not have much day-to-day interaction with.
Potluck
Encourage people to bring in Halloween-themed food and have a ghoulish company lunch or after-hours gathering.
Some great potluck ideas:
Regardless of how you choose to treat your staff on Halloween, it's good to keep in mind any allergies or dietary restrictions and ensure that everyone has something to enjoy while they celebrate.
Happy Halloween from PurelyHR
Halloween is a great time to foster team-building as you create opportunities in the office for creativity and socialization with all of the very best parts of the holiday. And, if you have any other suggestions, comment below to let us know how you pull off Halloween in your office.